APC Defends Buhari, Rejects Criticism Of Comments On Illegal Migration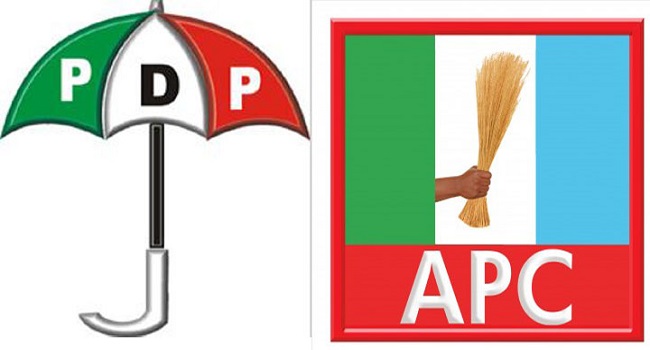 The All Progressives Congress (APC) has condemned the Peoples Democratic Party (PDP's) criticism of President Muhammadu Buhari's comments on the illegal migration of Nigerians.
In a statement issued on Sunday by its National Publicity Secretary, Yekini Nabena, the APC accused the PDP of attempting to politicise the issue.
The statement read in part, "The All Progressives Congress (APC) strongly condemns the unfortunate attempt by the Peoples Democratic Party (PDP) to politicise President Muhammadu Buhari's statement on the illegal migration and trafficking of Nigerians during the visit of the German Chancellor, Angela Merkel.
"The PDP in its typical insensitive and unguarded stance on matters affecting the country is exploiting an issue that borders on the lives of Nigerians (mostly youth)."
President Muhammadu Buhari on Friday told the German Chancellor that his administration is not in support of illegal migration.
He also stated that those involved in the act were doing so at their own risk, a comment which sparked criticism from the PDP.
---
RELATED:
PDP Faults Buhari Over Comments On Illegal Migrants
We Do Not Support Illegal Migration, Buhari Tells Merkel
---
The party accused the President of being insensitive and also failing to address the root causes of the issue.
The APC, however, stated that the Buhari administration has continued to make deliberate efforts to minimize the menace as well as address the root causes.
"Through support of international agreements/efforts towards curbing illegal migration, repatriation of stranded Nigerian migrants and addressing root causes encouraging illegal migration of Nigerians, the President Buhari administration has demonstrated the political will to check the scourge.
"The pains and suffering most Nigerians go through with the hope of reaching Europe has been well reported.
"Through relevant agencies, the President Buhari administration has continued to mitigate the migration crisis, particularly in Libya and the Mediterranean Sea," the party said.
It also added that while the Federal Government had earlier given a directive for Nigerians to be evacuated and returned home safely from Libya and other locations, several programmes were also put in place to enable the returnees start new and productive lives.
The APC also said, "With unemployment and poverty identified as one of the root causes of illegal migration, the President Buhari administration is using initiatives like N-Power, Bank of Industry Youth Entrepreneurship Support, Central Bank of Nigeria support schemes, Agriculture, Small and Medium Scale Enterprises (SMEs) to reduce the rate of unemployment in the country".