Falana Challenges Governors To Get Involved In Police Administration
Human rights activist and Senior Advocate of Nigeria, Mr Femi Falana, has called on governors to leverage on the Constitution and get involved in the administration of the Nigeria Police.
He made the call on Thursday while stressing the need for state police to tackle the problems of insecurity in some parts of the country.
"Unfortunately, our governors have not taken advantage of the provisions of the Constitution to participate and get involved in the running of the Nigerian Police Force," Falana decried during his appearance on Channels Television's Sunrise Daily.
"The constitution provides that there shall be a Nigerian Police Council which shall administer, supervise, and organise the Nigerian Police Force. That body is made up of the President (chairman), the Inspector-General of Police, Chairman of the Police (Service) Commission, and the 36 state governors."
The senior advocate said he has been pressurising the governors for about six months at various fora to call for the meeting of the council.
According to him, there is no country in the world where there is only one central police force.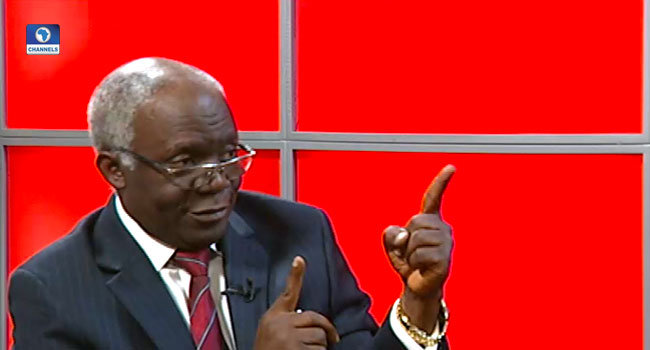 Falana stressed that there is no Federal police in the country, noting that the fears of the citizens must be factored into the demand for state police.
Although he commended the Presidency for the directive to reform the Special Anti-Robbery Squad (SARS), he said there was more to be done.
The rights activist believes the decentralisation of the police will go a long way in checking the alleged abuse of power by some personnel of the force.
The reform order, he said, "hasn't addressed the question of policing the country which cannot be done centrally."
"Nigeria is too big to have the police regulated from Abuja, not every state, every local government, every institution will have to be part and parcel of the policing of the country," he insisted.