Ndume Demands Action As Boko Haram Terrorists Ambush Travellers In Borno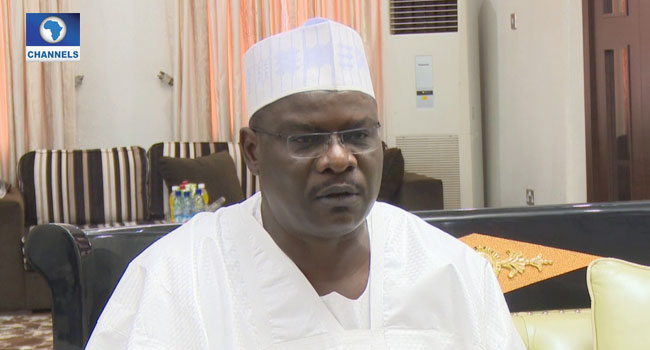 The Senator representing Southern Borno at the National Assembly, Ali Ndume, has lamented over continued attacks by Boko Haram insurgents in the state.
Ndume told journalists on Thursday that the spate of attacks carried out by the terrorists in the last two months is worrisome.
The latest attack in the state according to humanitarian workers, was an ambush of a passenger bus along Gwoza-Pulka road, Warabe village on Tuesday.
At least seven women were reportedly abducted in the attack, while some of the male passengers who fled into the bush are yet to be seen.
Senator Ali Ndume who is a native of Gwoza confirmed that attack, he added that he received distress calls from relatives of some of the victims.
He urged the Federal Government to intervene and find a lasting solution to the renewed attacks in the state.
"It is worrisome. There was attack in Gwoza, there was a suicide attack bombing, all these within a gap of two months. As a representative of the people, I am worried.
"I hope that the security agencies and the people responsible are equally worried and trying to do something. I appreciate the fact that changes were made last time in response to such attacks but that is not enough. The government must do more to bring an end to this issue of insurgency," he said.
The lawmaker noted that he agrees that insurgents have been defeated but some black spots  – the Sambisa axis, Lake Chad area, the Mandara Mountains – must be paid prompt and adequate attention to.