Alleged Illegal Repatriation: CBN Deducts N5.61bn From Three Banks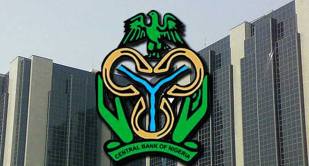 The Central Bank of Nigeria has deducted a total of N5.61 billion from the accounts of three banks as fines it imposed on them last week for alleged illegal repatriation of funds for telecoms giant, MTN.
According to a report by Reuters, the three banks include Standard Chartered which was debited N2.47 billion, Stanbic IBTC N1.88 billion, and Citibank Nigeria N1.26 billion.
Although four banks were sanctioned last week by the regulator, it is not yet clear if the N250 million fine on Diamond Bank was deducted from its account by the CBN.
Meanwhile, Standard Chartered Bank and Citibank have confirmed the deductions and notified their parent companies in South Africa and the United States about the development, pledging full co-operation with the CBN to resolve the issue as soon as possible.
Stanbic IBTC also confirmed the deduction in a statement on Thursday.
The bank said, "Following our earlier announcement to The Nigerian Stock Exchange (NSE) on 30 August 2018, in respect of the penalty of N1.886 billion imposed by the Central Bank of Nigeria (CBN) on our banking subsidiary – Stanbic IBTC Bank PLC (the Bank) in relation to the remittance of foreign exchange on the basis of certain capital importation certificates issued to MTN Nigeria Communications Limited, we write to update the NSE that the CBN has debited the account of our banking subsidiary with the CBN for the full amount of the above-stated fine advised to the Bank.
"Stanbic IBTC Holdings PLC, as well as our banking subsidiary, maintain our position on this matter, which is the fact that the Bank has done nothing illegal and accordingly the Bank will continue to provide CBN with documents and details in support of our contention that our actions in relation to these transactions were not illegal."