US-Backed Force Launches Assault On IS In Syria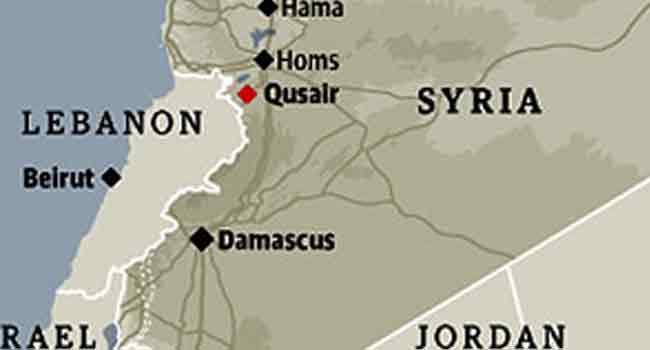 US-backed fighters launched a fierce assault Monday against a dwindling pocket of territory held by the Islamic State group in eastern Syria, a commander and a war monitor told AFP.
The Syrian Democratic Forces, an alliance of Kurdish and Arab fighters, have been closing in for months on the town of Hajin in eastern Deir Ezzor province.
On Monday, they began an offensive for the IS-held town itself.
An SDF commander said the assault, relying heavily on artillery and US-led coalition air strikes, had killed at least 15 IS fighters. The Syrian Observatory for Human Rights monitor said the IS death toll was at least 17.
"Our forces today began attacking the last bastions of Daesh in Hajin, with intense artillery and air support," said the SDF commander, who spoke on condition of anonymity and used the Arabic acronym for IS.
"The clashes will be fierce in Hajin because Daesh has reinforced their positions, but we will take control of it," the commander told AFP.
The Britain-based Observatory said the SDF had been amassing fighters and equipment and beefing up their positions for weeks ahead of the attack.
"The operation to end Daesh's presence in this pocket began today, with the heaviest air strikes, artillery fire, and ground attacks in months by the SDF and the coalition," said Observatory head Rami Abdel Rahman.
He said the SDF had broken into Hajin from its northwestern edge and taken control of part of the area, while opening a humanitarian corridor to allow residents to flee.
IS declared a self-styled "caliphate" in 2014 across swathes of Syria and Iraq, but various separate offensives by the national armies of both countries, Kurdish forces and international backers have seen the jihadists' territory shrink dramatically.
In Syria, IS controls part of Deir Ezzor as well as some territory in the south.
The SDF, founded in October 2015, has been backed by US-led coalition air strikes, artillery, and special forces advisers.
It ousted IS from swathes of Syria's north last year, including from their main bastion Raqa.
In Deir Ezzor, the SDF is battling IS on the eastern side of the Euphrates River while Syrian regime troops backed by Russia battle them west of the river.
In July, a coalition official said a few hundred IS fighters remain in the eastern pocket.
In a purported new audio recording released on August 22, IS leader Abu Bakr al-Baghdadi remained defiant.
"The caliphate will remain… and is not confined to Hajin," he said.
AFP