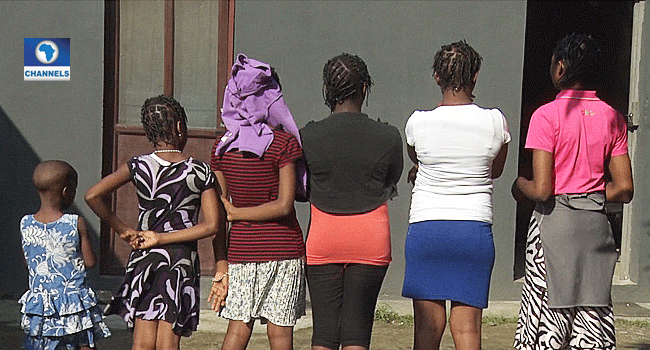 The Anti-Human Trafficking unit of the police on Wednesday rescued some children from an alleged illegal orphanage in the Okomaiko area of Lagos State.
The officer in charge of the unit, Chioma Ajunwa Oparah, explained that they burst the orphanage after they received information of child trafficking and sale allegedly being carried within the premise.
She said, "We went to the orphanage to rescue them because we heard an information concerning the illegality that has been going on in that orphanage home and we trailed the place. We got information through the baby that was sold. We trailed the place with the receipt.
"If you check the children here, you'll see that they were trafficked from Enugu State.
"They were not born here and the one that was sold was born in the so-called traditional medicine home and we believe that so many things are still yet to be known".
The children, aged between five and 15 years of age, have now been transferred to the police Juvenile Welfare Center.