Hurricane Florence: Mother, Infant Killed As Tree Crashes Into Home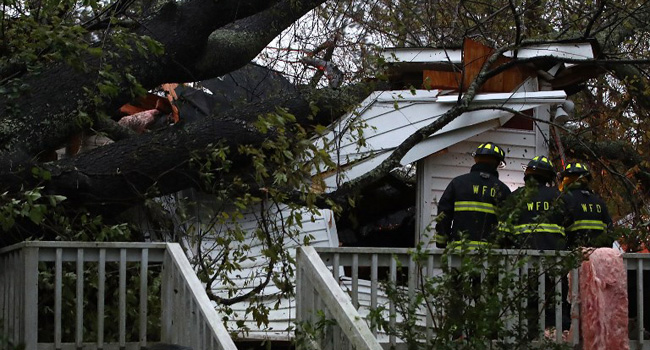 A mother and her infant were killed when a tree fell on their house in Wilmington, North Carolina, the first reported fatalities from Hurricane Florence, police said on Friday.
Wilmington police tweeted that the father was transported to the hospital with unspecified injuries.
Hurricane Florence made landfall near Wilmington on Friday morning, battering the coastal city with strong winds and torrential rain.
More to follow…