NEMA Inaugurates Emergency Centres As Floods Displace Thousands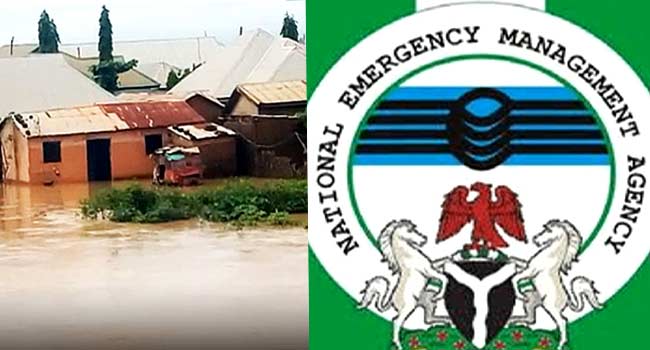 The Director-General of the National Emergency Management Agency, Mustapha Maihaja, has inaugurated five Emergency Operation Centres (EOC) to facilitate prompt search and rescue operations as well as humanitarian support in the 12 states worst affected by flooding.
NEMA's head of Media and Publicity, Sani Datti, disclosed this in a statement on Sunday.
The five Emergency Operation Centres with eight personnel each includes; EOC "A" is to cover Niger and Kwara states; EOC "B" is to cover Kogi and Edo states; EOC "C" is to cover Benue, Taraba and Adamawa states; EOC "D" is to cover Anambra and Delta states while EOC "E" will cover Rivers and Bayelsa states.
---
RELATED:
NEMA Warns Of More Flooding, Places Disaster Response Units On Alert
Niger State Govt Seeks FG Intervention As Flood Kills 40
President Buhari Authorises NEMA To Declare Flooding "National Disaster"
The Emergency Response Centres will be responsible for planning, organising, directing and supervising deployment of resources with the affected state governments and local authorities and communities. The primary objective is to localize the responses and expedite intervention to save lives and facilitate quick recovery.
At the command centre in Abuja, the NEMA DG and other chief executives will be responsible for the formulating of policy and operational guidelines for the conduct of emergency operation in all the worst affected states.
The centres operations are to commence immediately while expecting them to utilise the facilities and personnel of the agency's zonal and operation offices and other critical stakeholders.