Five PDP Governorship Aspirants In Kaduna Pass No-Confidence Vote On State Chairman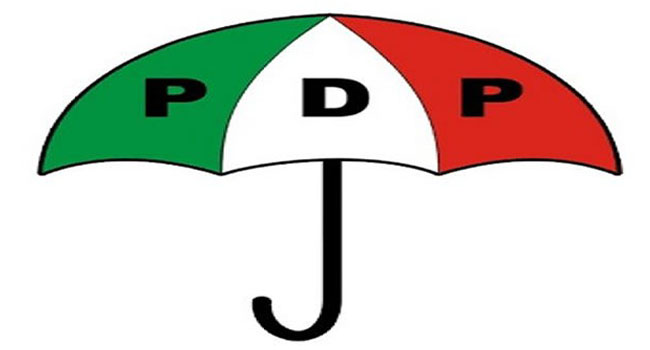 Five governorship aspirants in Kaduna State have passed a vote of no confidence on the Chairman of the Peoples Democratic Party (PDP) in Kaduna State, Hassan Hyat.
They passed the no-confidence vote after accusing Hyat of favouring one of the aspirants, Isa Ashiru, ahead of the governorship primaries, scheduled to take place on September 28, 2018.
The four governorship aspirants Ramalan Yero, Sani Bello, Suleiman Hunkuyi Sani Sidi and Shuaibu Mikati.
They declared their opposition to Hyat's leadership at a joint press conference in the Kaduna State capital under the umbrella of Governorship Aspirants Unity Forum on Thursday.
According to them, the state chairman of the party has demonstrated open bias and, therefore, is not capable of organising a free and transparent primary.
Spokesman for the aspirants, Ahmed Miyaki, accused the party chairman of tampering with the delegates' list for several local government areas for the purpose of favouring his anointed candidate for the primary.
They warned that any attempt by the chairman to foist his preferred candidate on the party could destabilise the party and its prospects in the 2019 elections.
They added that such a move could also undermine the efforts of the aspirants to reach a consensus.
The Kaduna State PDP chairman, however, denied the allegations, insisting that he is not supporting any candidate.
He explained that as the leader of the party in the state, he had given all of the aspirants a level playing field.