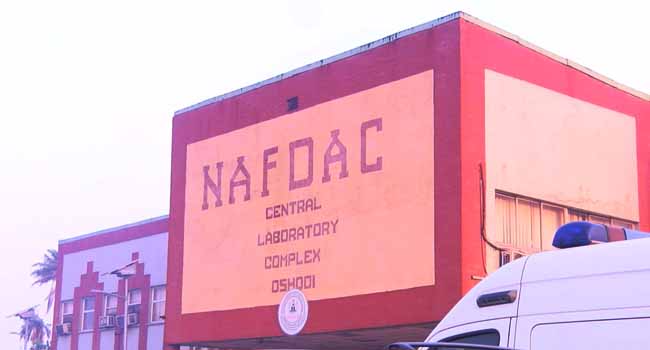 The National Agency for Food and Drug, Administration and Control (NAFDAC), raided a warehouse in Lagos State, where banned and controlled pharmaceutical products were being stored.
In a statement issued on Thursday, NAFDAC's Director General said the raid was carried out after the agency received information about nefarious activities going on in the area as well as a cartel involved in the illegal importation of drugs.
The statement said, "The Agency's Operatives at about 1:00hrs on September 14, 2018, raided a transit warehouse at Ijora Ororo, Lagos State and discovered 187 cartons of assorted Tramadol (120mg, 200mg and 225mg respectively) and more than 49 cartons of Diazepam (a controlled drug) concealed amongst household items including but not limited to bicycle, used tyres and printers".
According to the agency, the seized products were worth about N105,650,000 million.
The drugs have, however, been evacuated from the warehouse for further investigation.
NAFDAC advised the public to remain vigilant and not hesitate to report any suspicious activities within their environment.