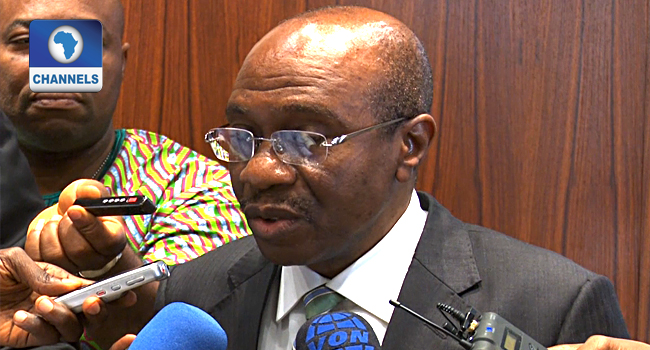 The Central Bank of Nigeria's Monetary Policy Committee has voted to retain the Monetary Policy Rate (MPR) at 14%.
Governor of the CBN, Godwin Emefiele, made the announcement on Tuesday during a press briefing in Abuja.
He also disclosed that the Cash Reserve Ratio is at 22.5 %, Liquidity Ratio at 30%, Asymmetric Corridor at +200 and -500 basis point.