The governorship candidate of the Social Democratic Party (SDP), Senator Iyiola Omisore, has agreed to form an alliance with the All Progressives Congress (APC) for the Osun rerun election.
Omisore told journalists in Ile Ife on Wednesday that he decided to support the APC after the party accepted the conditions he gave earlier for his support.
The SDP candidate had said he would only support any party (between PDP and APC) that agrees to uphold SDP's core values.
He said he informed both the APC and the Peoples Democratic Party (PDP) of his conditions.
The conditions include a pledge to ensure motivation of workers in the state, payment of salary arrears in the first three months in office, equity in infrastructure provision across the state, the adoption of a local content policy for all projects in the state.
He also wants traditional rulers to be made more relevant.
According to the SDP candidate, only the APC has accepted his conditions and that is why the SDP is going to form an alliance with the APC.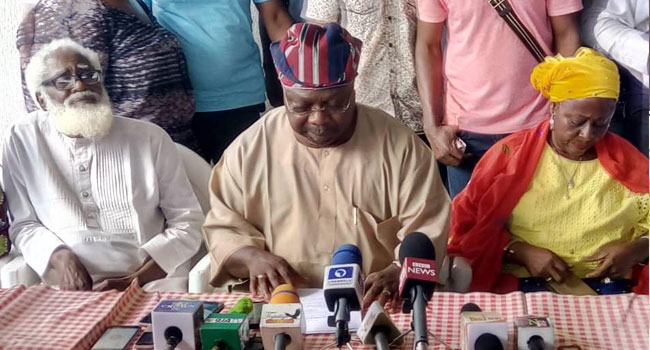 Omisore's decision comes after the National Chairman of the APC, Adams Oshiomhole, led a delegation from the party, to visit him and canvass his support for APC governorship candidate, Gboyega Oyetola.
Both the APC and the PDP have made moves to secure the support of Omisore since Sunday when the Independent National Electoral Commission declared Saturday's governorship election in the state inconclusive.
INEC had declared the election inconclusive after announcing that the margin between the two top candidates was less than the total number of votes in polling units where voting was cancelled.
PDP candidate Ademola Adeleke led the race with 353 votes after polling 254,698 votes, as against the 254,345 votes his closest rival, Gboyega Oyetola of the APC got.
There are 3,498 voters spread across seven polling units where the rerun election will be held.
Omisore who secured the third highest number of votes in the governorship election is considered pivotal to the outcome of the rerun election, hence the clamour for his support.