Deschamps Unfazed By Worsening Pogba-Mourinho Feud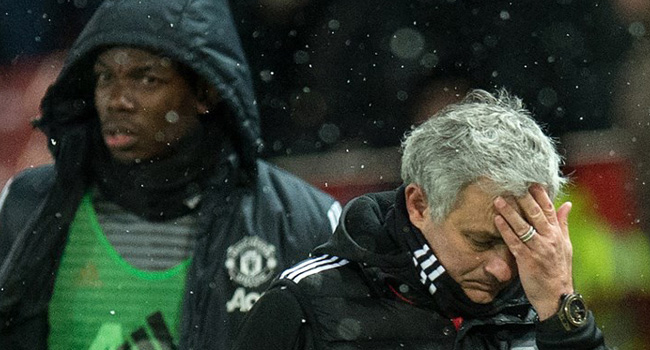 France coach Didier Deschamps insisted Thursday he was not concerned by escalating tensions between Paul Pogba and Manchester United boss Jose Mourinho after he named his latest squad ahead of games against Iceland and Germany.
Pogba told reporters he was "not allowed" to talk as he passed through the post-match mixed zone interview area following United's 0-0 draw with Valencia in the Champions League on Tuesday.
It was the latest episode in an increasingly tense atmosphere at the club, where a growing rift between Pogba and Mourinho saw the France international stripped of the vice-captaincy last week.
"I'm not worried at all. I'm definitely not Jose Mourinho and I'm not going o meddle in their relationship," Deschamps said.
"Everything is clear with Paul. He knows each time why he's here and what I expect from him."
United are languishing down in 10th place in the Premier League after seven matches, and suffered a shock defeat by second-tier Derby County in the League Cup last week.
Pogba, a key member of France's World Cup-winning side in Russia, also appeared to get under Mourinho's skin after their recent draw with Wolves by saying United should attack more.
"There's what's happening at their clubs but that doesn't just depend on them," said Deschamps.
"You can't separate individual performance from a team performance with certain clubs who can go through a spell where results aren't as good.
"That goes for all the players. You have to take that into consideration, but the set-up is different when they join us in the France squad."
AFP