Rwandan Foreign Minister Elected Francophonie Head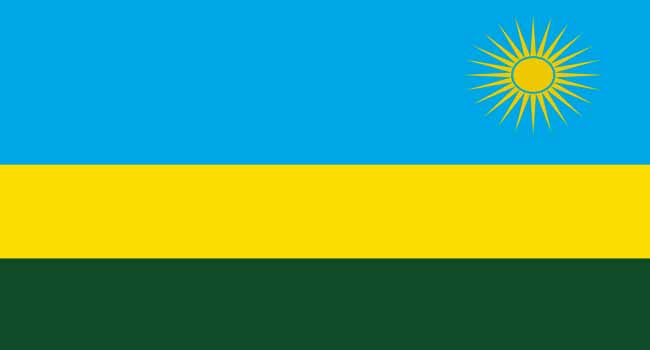 The world organization of French-speaking nations on Friday elected Rwandan Foreign Minister Louise Mushikiwabo as its new head despite her country's shift to English a decade ago and controversy over its rights record. 
Mushikiwabo was elected in a suspense-free vote on the last day of the International Organisation of La Francophonie (OIF) summit in the Armenian capital Yerevan. She will replace Canadian politician Michaelle Jean.
The 57-year-old visited dozens of countries to campaign for support and received the backing of the African Union as well as the crucial support of France.
Ironically Rwanda, a former Belgian colony where French was the lingua franca, switched to English as the language of education in 2008 and joined the Commonwealth a year after.
Her election is a victory for both Rwandan strongman Paul Kagame and French President Emmanuel Macron, who have sought to improve relations between their two nations, long fraught due to Kigali's accusations of French complicity in the 1994 genocide that killed at least 800,000, mostly Tutsis.
Her candidacy sparked criticism with Rwanda under fire over human rights violations and Kagame's controversial constitutional changes that allow him to extend his stay in power.
"Rwanda is far from having a political regime that respects individual and political freedoms, while the charter of the Francophonie assigns primary importance to these principles as a core of its fundamental values," France's former minister of Cooperation and the Francophonie, Pierre-Andre Wiltzer, told AFP.
"Seeking the leadership of the Francophonie is clearly part of Rwanda's goal for a greater continental and global role," said Elissa Jobson who researches the African Union (AU) for the International Crisis Group think tank.
"It's a significant move given Rwanda's frosty relations with France, its adoption of English as the country's main language and its admission to the Commonwealth."
Established in 1970, the OIF unites the world's French-speaking countries.
It has 58 members and 26 observers which together account for a population of over 900 million people, including 274 million French speakers.
French is currently the world's fifth most spoken language after Mandarin Chinese, English, Spanish and Arabic, according to official French estimates.
AFP