Implementation Of Executive Order (6) Important In Rooting Out Corruption, Says British Envoy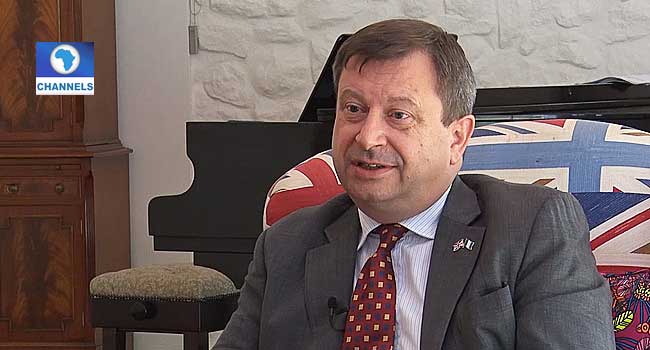 Britain's outgoing High Commissioner to Nigeria, Paul Arkwright, says the implementation of the Executive Order (6) by the Federal Government is important for rooting out corruption in the country.
Mr Arkwright said this on Monday during an interview with Channels Television.
He said, "I've heard that this is an anti-corruption measure, it's not for me to say who should or should not be on the list. But what I would say is that it's very important in continuing this fight against corruption and rooting out corruption where it is happening".
He also spoke about the politics, noting that meeting with political candidates is a priority for Britain, to discuss expectations for the 2019 general elections.