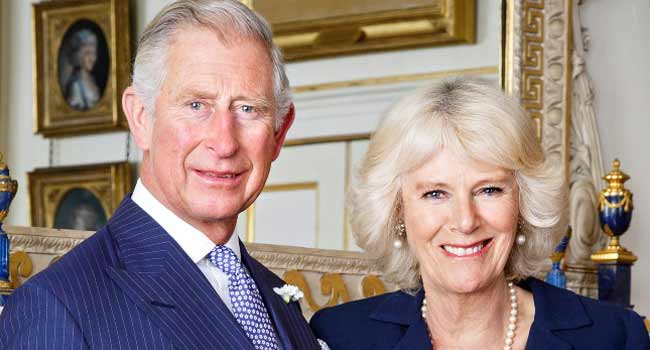 The Prince of Wales, Charles, and his wife, The Duchess of Cornwall, will visit Nigeria on November 6.
A statement from the British High Commission on Wednesday revealed that the visit, which is part of a nine-day tour to Africa, was at the request and on behalf of the UK government.
British High Commissioner, Paul Arkwright, said, "I look forward to welcoming Their Royal Highnesses to experience the richness and diversity of Nigeria and to help promote British investment in youth, jobs and equal opportunities in Nigeria.
"The historic links between the Royal family and Nigeria is something we can all celebrate."
Upon arrival in Abuja, Prince Charles and his wife would be welcomed by President Muhammadu Buhari at the Presidential Villa.
During their visit to Nigeria, they would undertake a series of engagements in Abuja and Lagos.
In Lagos, the Prince would visit naval berths and join an event focused on business and environmental sustainability.
He would also attend an arts festival at the British Council to celebrate Nigeria's thriving art scene, and to celebrate the 75th anniversary of the British Council in Nigeria.
The event will also celebrate The Prince's 70th Birthday.
The tour, which also includes the Gambia and Ghana, comes shortly after UK Prime Minister Theresa May visited Nigeria in September.
The British government is hopeful that the visit would celebrate the UK's dynamic and forward-looking partnerships with the Commonwealth nations on a range of shared priorities.
It also believes it will highlight the importance of Commonwealth ties among member-states in the areas of youth opportunity, business and entrepreneurship, educating women and girls, and defence cooperation.
According to the British High Commission, the visit will also underscore religious and cultural diversity and opportunities for closer cooperation between the Nigerian and UK artists in music, art, cinema, and fashion.
In all three nations, Prince Charles and his wife would take part in commemorative events to acknowledge the sacrifice made by Nigerian, Gambian, and Ghanaian soldiers during the First and Second World Wars, and in more recent times during international peacekeeping missions.
The visit will celebrate The Gambia's re-entry into the Commonwealth in February this year and Ghana, the first majority-ruled African country to join the Commonwealth.
The Prince of Wales has made three previous official visits to Nigeria – March 1990, May 1999 and November 2006.
It will be The Duchess of Cornwall's first visit to the country.