Ekiti Assembly Confirms Two Commissioners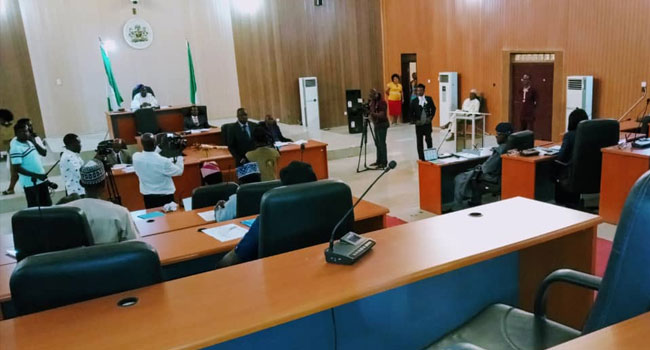 The Ekiti State House of Assembly on Thursday screened and confirmed two commissioner nominees.
Mr Dapo Kolawole, who was nominated as Commissioner for Finance, and the Attorney-General designate, Mr Wale Fapounda, were confirmed by the speaker and thirteen other lawmakers after fielding relevant questions.
Both nominees held the same offices in the first term of the state governor, Dr Kayode Fayemi.
In confirming them, the lawmakers said both men had performed well during Governor Fayemi's first term.
They, however, both men to work towards attracting investment into the state and avoid imposing a heavy tax burden on the people.
Also, the Assembly backed the appointment of 10 special advisers by Fayemi.