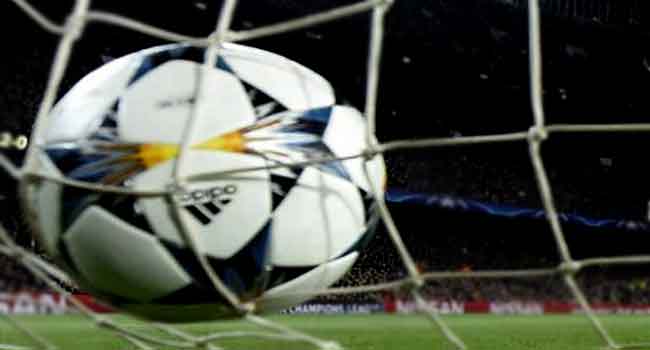 Santiago Solari has been put in temporary charge of Real Madrid after Julen Lopetegui was sacked on Monday. 
Solari was the coach of Madrid's B team, Castilla, and is now expected to take Madrid for their Copa del Rey game against Melilla on Wednesday.
Here, AFP Sport takes a closer at the Argentinian:
Zidane's teammate at Real
Santiago Hernan Solari played five seasons at Real (2000-2005) including four alongside Zidane, who arrived in 2001, during the 'Galactico' era. He began the move that resulted in Zidane scoring one of his finest goals, the famous volley against Leverkusen in the 2002 Champions League final. In total, Solari played 167 games and scored 16 goals for the club.
Also played for Atletico
Born in Rosario, Argentina, Solari made his name at River Plate, winning the Libertadores Cup in 1996. In 1999 he crossed the Atlantic to join Atletico Madrid. The midfielder tasted the disappointment of being relegated to the second division before Real activated his release clause to sign him in 2000.
From footballing stock
Santiago's father, Eduardo Solari, was a professional player in Argentina while his brothers David and Esteban also had a career in football, as did his cousin Augusto. His uncle, Jorge Solari, played in Mexico and was nicknamed "El Indio", which gave Santiago Solari his own nickname of "El Indiesito", the Little Indian.
Named "sexiest player" of 2002
In 2002, Solari received another trophy: the sexiest player of the year, which was presented to him by the subscribers of the Spanish channel Canal +. "I thank the people who voted for me, but I'm sure it's rigged," he said. "We'll see if I'm offered another career in the film industry when I leave."
Coaching career started at Real
Solari chose to stay in football after the end of his playing career. He coached Real Madrid's junior teams, before taking the reins of Castilla, the club's B team, in the summer of 2016. They finished 11th and eighth in Segunda B, the Spanish third tier, during his two completed seasons in charge.
AFP