Senate Seeks Enforcement Of Local Content Law In Oil And Gas Sector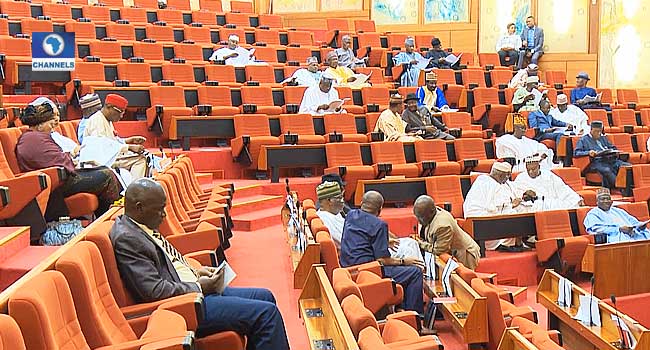 The Senate Committee on Local Content says it is determined to clamp down on oil and gas companies who refuse to remit funds to the Nigerian Content Development and Monitoring Board.
The Senate Committee Chairman, Solomon Adeola, gave the warning on Saturday after a visit to three oil companies in Rivers State.
The committee members expressed satisfaction that majority of the staff in the companies are Nigerians, in fulfilment of the local content law.
They were, however, disappointed that the companies which have been operating in Nigeria for years are still almost totally foreign owned.
The lawmakers also expressed displeasure that none of the companies was listed on the Nigerian Stock Exchange.
Going forward, the committee said the National Assembly will review the Local Content Law, expanding its scope to cover other industries such as telecomms, ICT, manufacturing and the extractive industries.
It also stated that the board has commissioned auditors to look into the accounts of oil and gas companies and fish out those defaulting in their payments.