Four Reps Defect From APC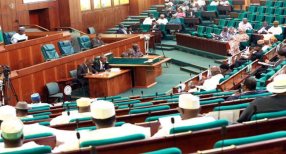 Four members of the House of Representatives, have announced their defection from the ruling All Progressives Congress (APC).
The lawmakers are Abiodun Awoleye-Dada, Samuel Segun-Williams, Lawman Hassan-Anka and Lam Adesina.
The Speaker of the House of Representatives, Yakubu Dogara, announced the defections on Tuesday during plenary.
Mr Awoleye-Dada defected to the Accord Party, Segun-Williams Labour Party, Hassan-Anka Peoples Democratic Party (PDP) while Mr Adesina defected to the African Democratic Congress.