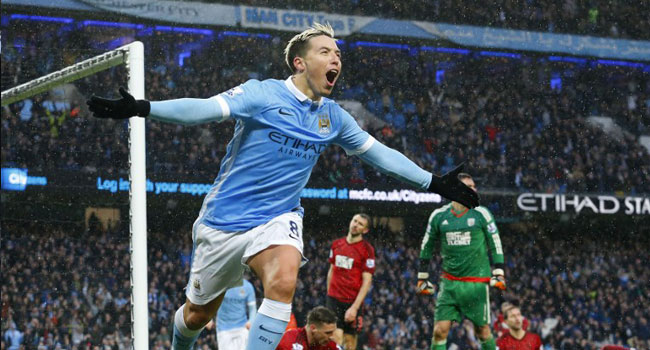 Samir Nasri is in line to rejoin Manuel Pellegrini at West Ham when his doping suspension ends, the London Evening Standard reported Monday.
The Standard said the 31-year-old midfielder, who played under Pellegrini at Manchester City, is undergoing a medical prior to signing a short-term contract with London club West Ham.
While the former France international's ban means he is unable to play until January 1, the terms of Nasri's suspension allow him to train with any club from this month onwards.
In February, Nasri was given a six-month suspension after taking a multi-vitamin booster in contravention of World Anti-Doping Agency (WADA) rules.
Nasri had the drip treatment at a Los Angeles clinic two years ago while he was on loan at Sevilla from City during the 2016/17 season, prompting the Spanish anti-doping agency to open an investigation.
He retroactively appealed to UEFA to grant him a therapeutic use exemption (TUE), but his request was refused by European football's governing body.
August saw UEFA extend Nasri's doping ban from six to 18 months, his suspension backdated to July 1, 2017, although he has played since then.
Nasri, who made his name in England with West Ham's London rivals Arsenal after joining from Marseille, left Turkish side Antalya in January after a disappointing six-month spell following his arrival from City.
AFP