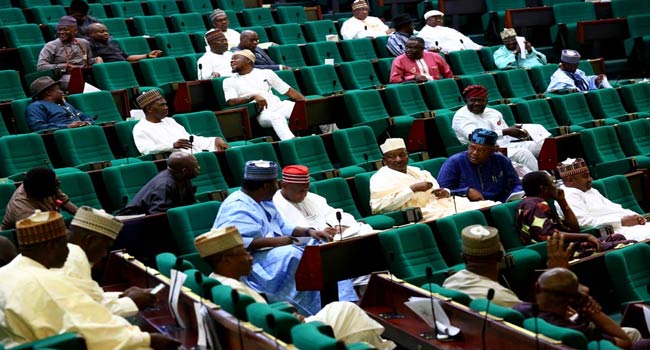 The House of Representatives has called on President Muhammadu Buhari to direct the Minister of Finance, Mrs Zainab Ahmed, to release to the National Judicial Council all outstanding funds from the 2018 Appropriation Act due to the Federal Judiciary.
The lawmakers made the call during Tuesday's plenary at the National Assembly in Abuja, the nation's capital.
They took the resolution while considering a motion sponsored by the Chairman of the House Committee on Federal Judiciary, Aminu Shagari.
The House was worried that not releasing the funds may disrupt the efficiency of the judicial arm of government in the country.
Earlier, Mr Shagari informed his colleagues that the action of the Federal Ministry of Finance in withholding the funds was against the Constitution.
He noted that Section 81(3) of the Constitution stated that the judiciary council would be on first line charge.