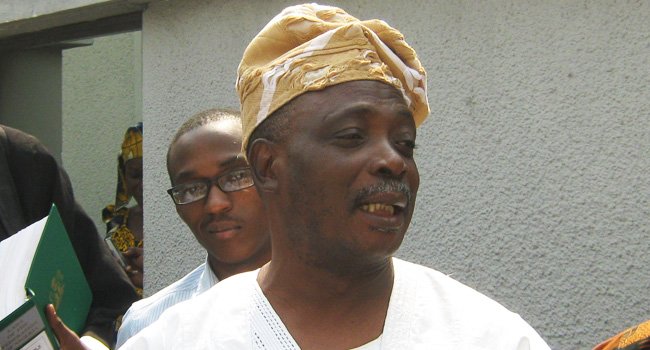 The trial of a former governor of Oyo State, Rashidi Ladoja, on charges of fraud has finally ended after 10 years.
Ladoja and one of his aides, Waheed Akanbi, are being prosecuted by the Economic and Financial Crimes Commission (EFCC) on eight counts of laundering N4.7 billion and for unlawful conversion of funds belonging to the Oyo State government.
When the matter came up on Tuesday at the Federal High Court sitting in Lagos, the former governor testified in his own defence to bring an end to the protracted trial which started in 2008.
In his testimony, Ladoja again denied authorising the sale of Oyo State government shares at a price lower than its original value.
He also denied personally benefitting from the proceeds of the sale.
The former governor strenuously distanced himself from the testimony of the first prosecution witness, Mr Adewale Atanda, who served as his Senior Special Executive Assistant.
Atanda had told the court that the former governor nominated him to collect various sums of money from some stockbrokers and their companies as part of their contribution to the expenses of the former governor while he was trying to reclaim his seat after his impeachment in 2006.
After his testimony, the trial judge, Justice Mohammed Idris, thanked all the parties in the case for cooperating with the court to conclude the case.
The judge who has since been elevated to the Court of Appeal told the lawyers in the case that the fiat given to him by the Chief Justice of Nigeria to come back from the Appeal Court to the High Court to hear the matter would elapse on Friday.
He was optimistic that the fiat may be extended to enable him to take the final addresses and subsequently deliver judgment in the matter, failing which the matter would have to start afresh before another judge.
The matter was then adjourned till January 21, 2019, for the adoption of final written addresses in the matter.