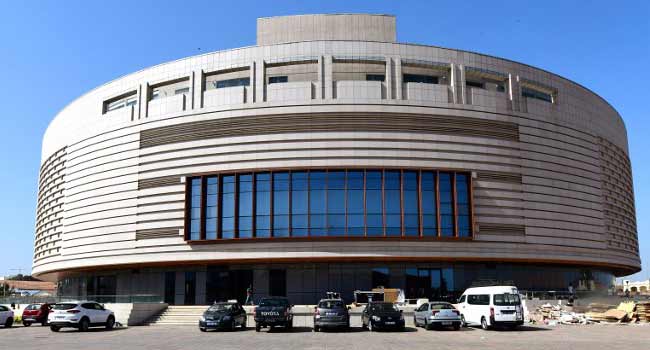 Senegal's culture minister called on Tuesday for the restitution of all Senegalese artwork by France, following a French report urging the return of African art treasures.
The recommendations in the report by French and African experts, commissioned by President Emmanuel Macron and released last week, could potentially affect tens of thousands of works acquired during French colonisation of Sub-Saharan Africa.
The culture minister of former French colony Senegal said his country was ready to work with France to find a solution, but they are looking for complete restitution.
"If you have 10,000 pieces (of art identified from Senegal), we want to have the 10,000," Abdou Latif Coulibaly told journalists.
Coulibaly made his comments on Senegalese art at a presentation about Dakar's new "cultural jewel," the Museum of Black Civilisations (MCN), which will be inaugurated on December 6.
The museum "has everything you want," added its director Hamady Bocoum at the news conference.
It features vestiges of the first hominids who appeared in Africa several million years ago to the latest contemporary art in collections of paintings and sculpture.
The museum was built with a donation from China of some 20 billion CFA francs (30.5 million euros, $34.6 million), Coulibaly told AFP.
The architecture was inspired by African round huts, in particular, those in the Casamance region of southern Senegal, Bocoum said.
The idea of a museum featuring the civilisations of black Africa was originally proposed by Senegal's late poet-president Leopold Sedar Senghor during a world festival of black artists in Dakar in 1966.