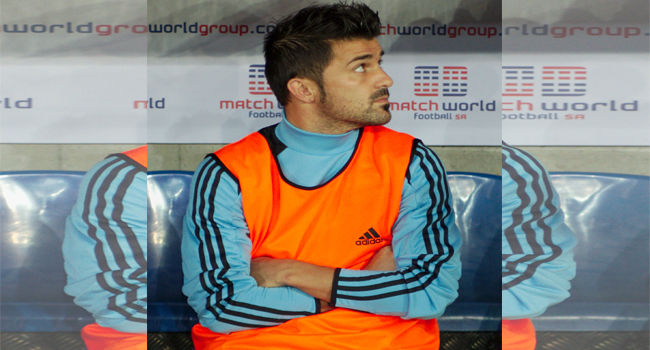 Former Spain and Barcelona striker David Villa announced Saturday that he has signed with J-League's Vissel Kobe, joining his former teammate Andres Iniesta.
Villa tweeted a video, showing his successful work with New York City FC, before receiving a phone call that took him to Japan.
"Hola Japon. Hola Vissel Kobe," he said in the clip, which showed him in the J-League club's crimson jersey.
The 36-year-old forward is the latest high-profile acquisition by Vissel in the western Japanese port city of Kobe.
The outfit — owned by Japanese tech billionaire Hiroshi Mikitani — acquired Iniesta earlier this year after signing former Arsenal striker Lukas Podolski in 2017.
Villa, the all-time leading goalscorer in Spanish national team history, joined New York City in 2014 from Atletico Madrid following successful seasons with Barcelona and Valencia.
AFP