Buhari's Administration 'Set Us On A Path Of Growth', Says Akande
The spokesperson for Vice President Yemi Osinbajo, Mr Laolu Akande, says the Muhammadu Buhari administration has set the nation on a path of growth.
Akande stated this Thursday while highlighting the gains of the present administration in the economy during an interview on Channels Television.
"The Buhari administration brought us quickly out of recession and set us on a path of growth; we are on a path of growth if you look at the figures," he said on Politics Today.
The Vice President's spokesperson added, "We are doing what has been done in other countries like China and India to deal with the poverty situation."
READ ALSO: Things Are Not Improving Fast Enough, Says Rewane
He disclosed that there was a time when about $293 million was taken out of the Central Bank of Nigeria (CBN) by a presidential order and there was no foreign exchange in the country for two weeks.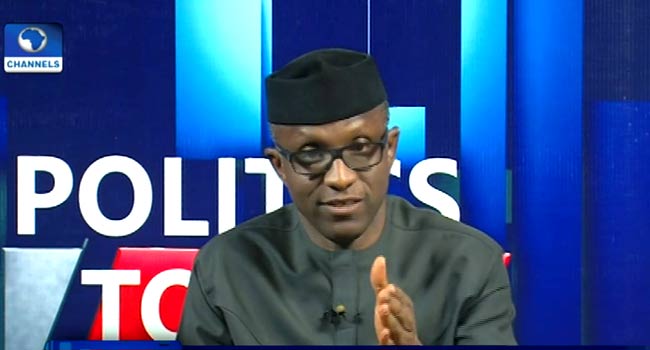 Although he did not state if it was during the present administration or the previous ones, Akande explained that situation showed the level of poverty in the country and why Nigeria went into recession.
He insisted that the nation was in good hands and already heading towards a prosperous direction.
"The point is that we are clearly in the right direction," he said, adding, "We are taking this country to a time of prosperity. The figures show that there is a growth"
"We came out very quickly out of recession because of the solid policies of this administration and in terms of where we are investing the resources of this country in, it is very clear that it is going to be better and better, steadily."
Akande revealed that the Federal Government has invested not less than N2.7trillion to develop the nation's infrastructure.
He said this was the first time a government would spend N2.7trillion in two budget cycles in the history of the country.
The Chief Executive Officer of Financial Derivatives Company Limited, Mr Bismarck Rewane, also spoke on Politics Today.
He said while it cannot be disputed that the economy was improving, the people have yet to feel the impact.