House Of Reps Spokesman Denies Impeachment Allegations Against Osinbajo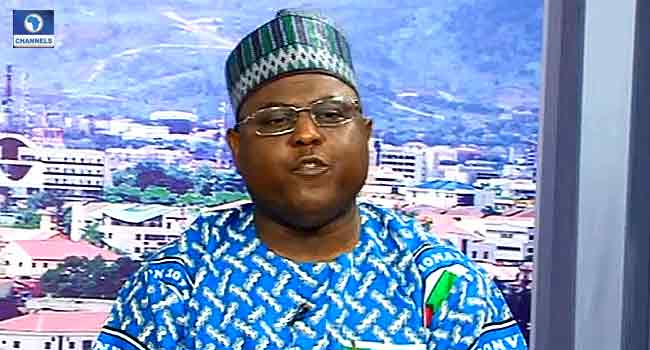 The spokesman for the House of Representatives and Chairman of the House Committee on Media and Public Affairs, Abdulrazak Namdas, has denied the allegation that lawmakers were collating signatures to impeach the Vice President, Yemi Osinbajo.
Namdas told journalists on Wednesday said that he is not aware of any impeachment before the House.
"There is nothing like impeachment before the House of Representatives as I speak now.
"As far as I am concerned, I speak for the House, and there is nothing like impeachment before the House for consideration. I don't speak for members, I speak for the House.
"At least, officially before the house, there is nothing like that. I am not aware of any impeachment," he said.
READ ALSO: Dogara Swears In Three New Rep Members
Namdas' reaction comes amidst allegation that some of the lawmakers are collating signatures to commence the impeachment of Vice-President Osinbajo.
A member of the House of Representatives, Johnson Agbonayinma made this allegation on Tuesday while speaking with journalists.
In the report, the committee alleged that N5.8 billion was approved and released in June 2017 vide a memo raised from the Office of the Acting President (Osinbajo), directing the Minister of Finance and the Accountant-General of the Federation to so act.