Reps Prevented From Reacting To Buhari's Decline Of Assent To Electoral Act Amendment Bill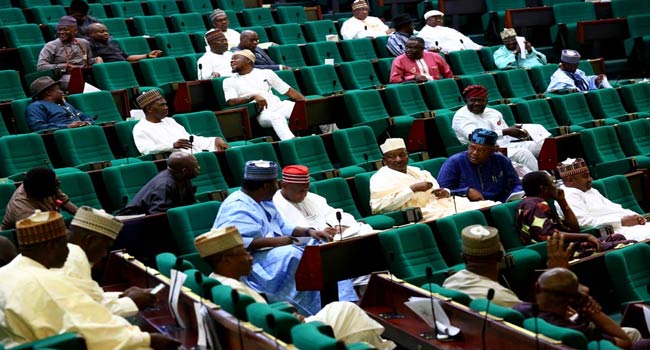 Members of the House of Representatives have been prevented from reacting to the president's letter declining assent to the Electoral Act Amendment Bill.
The house leader, representative Femi Gbajabiamila raised a point of order preventing a reaction to the president's letter, which was read by the Speaker, Yakubu Dogara.
Gbajabiamila cited history that there had never been a reaction to a letter from the presidency.
He, therefore, asked members who felt the need to react to the president' s decision to do so in the form of a motion.
Thereafter, Dogara, aligned with the position of the leader of the House.
Lawmakers were heard grumbling and suggesting that the issue be raised tomorrow (Wednesday).