2019: Governor Ayade Inaugurates PDP Campaign Council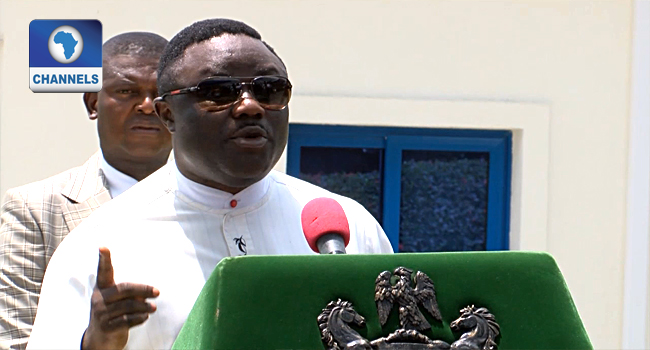 The Cross River State Governor, Ben Ayade, has inaugurated a Peoples Democratic Party (PDP) campaign council ahead of the 2019 general elections.
Addressing residents of the state on Friday, the governor said the council would manage his campaign while he focuses on governance.
"We will be losing time, let me face the governance of Cross River State. Let me create a new opportunity. Let me decouple Cross River from its dependence on Federal Government," he said.
The governor also called on party members to win in their polling units.
He said he was confident that the party will sweep next year's general elections as a result of the achievements already recorded by his administration.
"While you do the politics, let me fix the governance. Let us face the future. We don't have a serious election. We have a capable director-general, we have a capable party structure.
"And veterans who have always delivered their polling units are all here. And I know from the experience that we had in Obudu re-run, every single appointee raised money from his pocket to deliver his polling unit.
"Nobody is too powerful to cross to another polling unit. Be in your polling unit. I am only going to evaluate you based on your polling unit. Be in your ward. But essentially, every one of us is equal before the ballot box," the governor said.