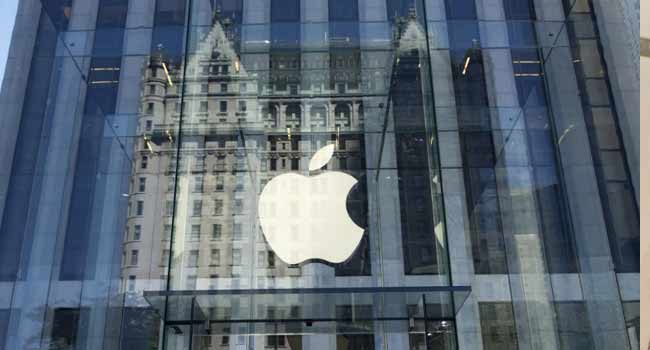 Apple Inc on Wednesday took the rare step of cutting its quarterly sales forecast, with Chief Executive Tim Cook blaming slowing iPhone sales in China, whose economy has been dragged down by uncertainty around U.S.-China trade relations.
The news, which comes as a spotlight grows on Beijing's attempts to revive stalling growth, sent Apple shares tumbling in after-hours trade, hammered Asian suppliers and triggered a broader selloff in global markets.
The revenue drop for the just-ended quarter underscores how an economic slowdown in China has been sharper than many expected, catching companies and leaders in Beijing off balance and forcing some to readjust their plans in the market.
"While we anticipated some challenges in key emerging markets, we did not foresee the magnitude of the economic deceleration, particularly in Greater China," Apple CEO Tim Cook said in a letter to investors.
Apple finds itself in a tricky position in China, a key market for sales and where it manufactures the bulk of the iconic products it sells worldwide, after the high-profile arrest in Canada of the CFO of domestic rival Huawei Technologies Co Ltd
Since the arrest last month, at the request of the United States, there have been sporadic reports of Chinese consumers shying away from Apple products. Even before then, local rivals like Huawei had been gaining market share over Apple.