Collation Committee: Osita Defends PDP, Asks Zakari To Recuse Herself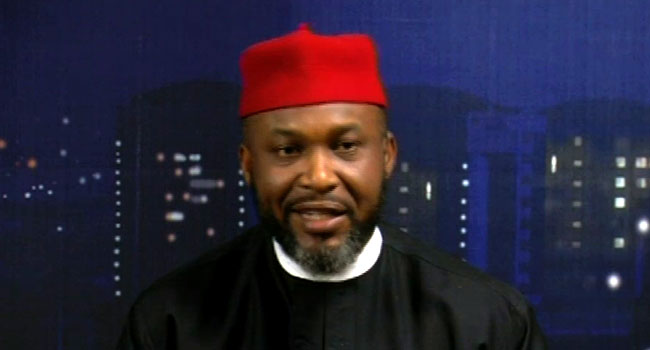 The Peoples Democratic Party (PDP) has called on Mrs Amina Zakari to be decent following her appointment as the chairperson of the Collation Centre Committee for the general elections.
A spokesperson for the party's Presidential Campaign Council, Mr Osita Chidoka, made the call during his appearance on Channels Television's Sunday Politics.
Despite the explanation by the Presidency and that Mrs Zakari and President Muhammadu Buhari are not related by blood, Chidoka insisted that she should reject her appointment by the Independent National Electoral Commission (INEC).
"We expected her to say, 'President Buhari is a member of my family, even if it is not a blood relationship, I will not be party to the process of electing him as a President," the former minister said.
"She remains an INEC commissioner, she could have just been decent enough to say I recuse myself. I think that there is a case of morality."
Still on the issue of morality, Chidoka asked the President to set new standards and " not go back to the level the country needs to get away from."
READ ALSO: Zakari: PDP Cannot Impose 'Its Own Interpretation Of Fair Play' On Nigerians – Keyamo
He stressed that the controversy on the appointment would have been needless if Mrs Zakari was a legal officer or a judge and someone said he doesn't want her to handle his case.
The PDP member further described the comments by the INEC commissioner on her relationship with the President as unusual.
According to him, her reappointment by the President raises an eyebrow after she was appointed by the administration of former President Goodluck Jonathan.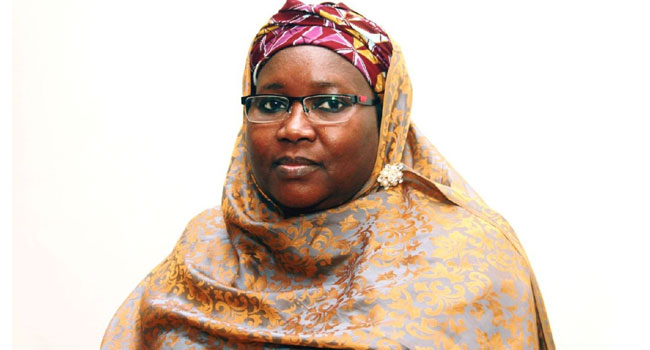 Chidoka said, "I hear the President said that she is actually not related by blood, but they are related because his sister got married to her father and so, she's a niece actually. I find it strange that she said she is not related to President Buhari."
"They said the PDP appointed her, yes, the PDP appointed her in 2010. The President reappointed her as a national commissioner after he made her acting Chairman of INEC," he added.
"If we are to go by the fact that she is a relative, she ought not to have been appointed by the President. Let's assume there is no law against that in Nigeria; but moral standards, some form of good behaviour."