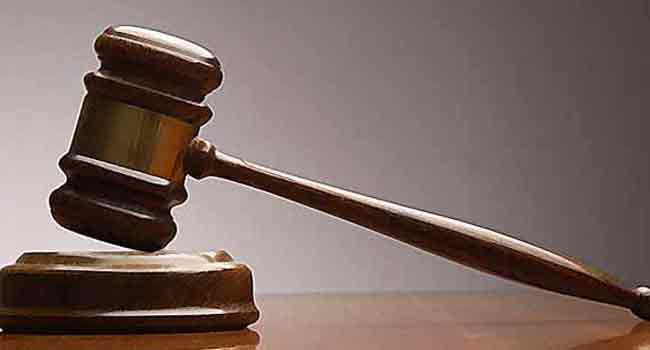 A Federal High Court sitting in Katsina has adjourned the trial of the former state governor, Ibrahim Shema, to February 25, 2019.
The Presiding Judge, Justice Hadiza gave the adjournment on Monday during proceedings.
The trial according to the lead defense counsel, Sam Ologunorisa (SAN) was adjourned after the counsel asked the court on the need to access the documents presented before it, as evidence by the prosecution counsel with a view to cross examine them.
Mr Shema is being arraigned by the Economic and Financial Crimes Commission, (EFCC) on a 26 count charge of money laundering involving the sum of N5,776 , 552, 396, which he pleaded not guilty to the charges.
READ ALSO: Court Adjourns Trial Of Ex-Katsina Governor, Shema Over Alleged Fraud
However, the lead prosecuting counsel, Elisha Kurah (SAN) also maintained that out of the 22 payment vouchers tendered before the court, eight were rejected and the remaining 14 were admitted by the court.
He observed that the witness gave copious references to the transactions and the amount involved.
Mr Shema is also being accused of alleged N5.7 billion diversion of the Katsina Subsidy Re-Investment and Empowerment Programme, SURE-P during his eight years term as governor.