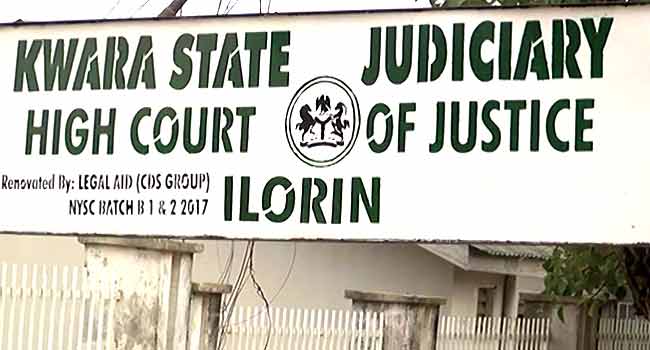 The State High Court sitting in Ilorin on Tuesday adjourned the trial of five suspects accused of robbing banks and killing several people in Offa in April 2018.
The presiding judge, Justice Halima Suleiman, adjourned the case till March 14 and 15, due to the absence of the defence counsel, Mr Mathias Emeribe.
The accused persons standing trial are Ayoade Akinnibosun, Ibikunle Ogunleye, Adeola Abraham, Salaudeen Azeez, and Niyi Ogundiran.
They were all brought to the court as the hearing was scheduled to hold between February 19 and 20.
READ ALSO: El-Rufai Puts Death Toll In Kaduna Killing At Over 100
The prosecuting counsel, Professor Wahab Egbewole, however, announced the absence of the defence counsel in court.
He told the judge that Mr Emeribe called and sent a text message to him on what he described as "life-threatening experience on the road."
Professor Egbewole, thereafter, suggested the adjournment which the court reluctantly agreed with.
Justice Sulieman, on her part, said she was disappointed with the absence of the defence counsel in the court.
The prosecuting counsel told reporters after the court sitting that the defence counsel called him on Sunday.
He added that he received a text message from Emeribe on Tuesday that he could not be in court and suggested a date after the general elections.
The five suspects were alleged to be among the armed men who stormed the town in Offa Local Government Area of Kwara State in April 2018 and robbed some banks.