PHOTOS: Bangladesh Inferno Kills 70
Dozens of people were killed in the Bangladesh capital Dhaka on Thursday in a blaze that ripped through apartment buildings where chemicals were stored.
Fires and building collapses are common in the country — particularly in the multi-billion dollar garment industry — where building regulations are lax and volatile chemicals are often improperly kept.
Below are some more photos from the fire incident that has left at least 70 people dead.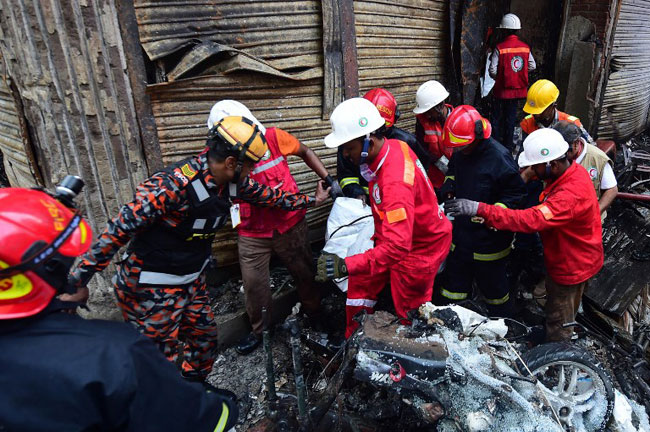 #