Nadal Blasts Kyrgios For 'Lack Of Respect' After Acapulco Defeat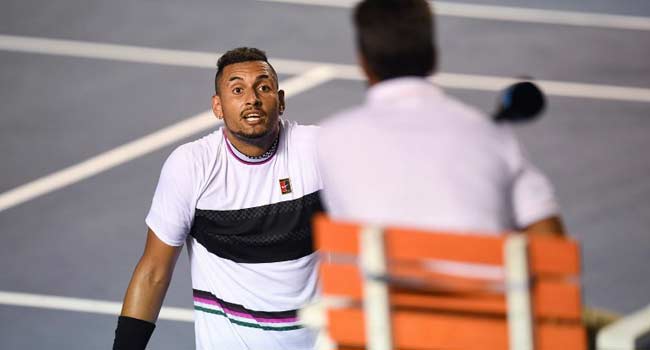 Rafael Nadal accused Nick Kyrgios of lacking respect "for the public, the opponent and himself" after a stormy defeat to the Australian firebrand at the Mexico Open.
Kyrgios survived three match points to beat top-seeded Nadal 3-6, 7-6 (7/2), 7-6 (8/6) on Wednesday and reach the quarter-finals.
However, 17-time major winner Nadal was furious with Kyrgios who at one stage complained of being sick, served underarm late in the match before cupping his ear to the boos of the crowd at the conclusion of the second round tie.
READ ALSO: Chelsea Drop Kepa After Wembley Row With Sarri
"He is a player with huge talent and could be winning Grand Slams or fighting for the number one ranking," said Nadal.
"But he lacks respect for the public, the opponent and for himself."
Kyrgios, ranked 72 in the world, hit back at Nadal.
AFP