UBA Expands Operations To London, Targets More Global Customers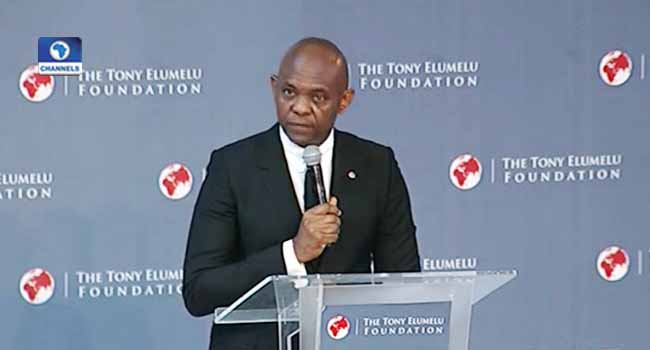 The chairman of the United Bank of Africa (UBA) group, Mr Tony Elumelu, has affirmed the bank's resolve to ensure that its 'growth campaign' targets customers in the global market.
Elumelu stated during the launch of the bank's operations in London, United Kingdom, where he lited the achievements of the bank in February 2019.
According to him, the second phase of the growth campaign which will cover at least eight African countries will make banking activities seamless for millions of UBA customers across the continent.
"We have started the second phase of our growth campaign that will take us to at least eight African countries," the business mogul told Channels Television.
He added, "Just in February alone, this is the second bank operation we are opening. We were in Mali on February 4, to commission UBA Mali, and on February 28, we have commissioned UBA London.
"We have aspirations, and our intent is to follow our 17 million customers of UBA across Africa."
The Group Managing Director, UBA Group, Kennedy Uzoka, in his part revealed that with the widespread operations which have extended to the UK, customers no longer have to worry about third-party banks for transactions following the recently acquired operational licence.
Uzoka explained, "Before UBA got here, and with the kind of license we had before, it meant that if a business in any of the anglophone countries is transacting with a partner in England, they must deal with another bank. But today, with our wholesale licence, that is a thing of the past."
The Chief Executive Officer, UBA UK Limited, Patrick Gutman, also said the bank was committed to strengthening its relationship with its customers in London.
He was hopeful that the strength of the bank would earn a natural synergy with its customers in London and help in achieving its target to tap into the $1 trillion trade and investments across Africa.
Gutman stated, "On the back of the strength of the group and the client base, and the flows that the group is involved in and how the group is supporting its clients, we believe there is a natural synergy with London and with us in London."