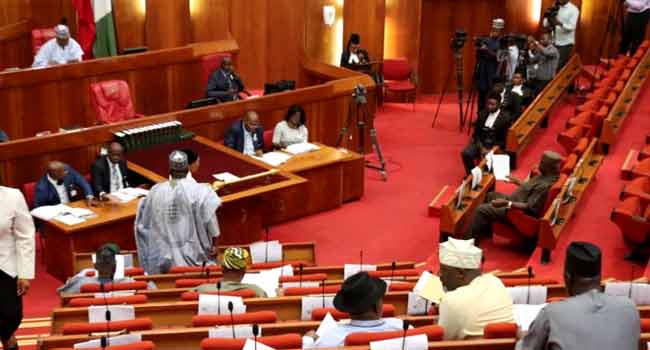 The Senate during plenary on Wednesday reworked and passed the Petroleum Industry Governance Bill (PIGB), Electoral Act amendment Bill 2019, and five other bills rejected by President Buhari.
The Senate passed these bills after its technical committee worked on President Buhari's observations and re-drafted the affected clauses.
The PIGB seeks to make the Nigerian Petroleum Regulatory Commission (NPRC) the sole regulator overseeing the licensing, monitoring and supervising of petroleum operations.
READ ALSO: Senate Passes Police Reform Bill
It also gives the NPRC the powers to enforce industry laws, regulations, and standards.
On the Electoral Act Amendment Bill, President Buhari had explained that he declined assent because assenting to new legislation so close to the 2019 general elections would cause confusion.
Other bills the lawmakers passed along the PIGB are the National Institute for Hospitality and Tourism bill 2019, National Research and Innovation Council bill 2019, Stamp Duties act (amendment) bill 2019 and National Agricultural Seed Council bill 2019.