Marwa Calls For Concerted Efforts In Combating Drug Abuse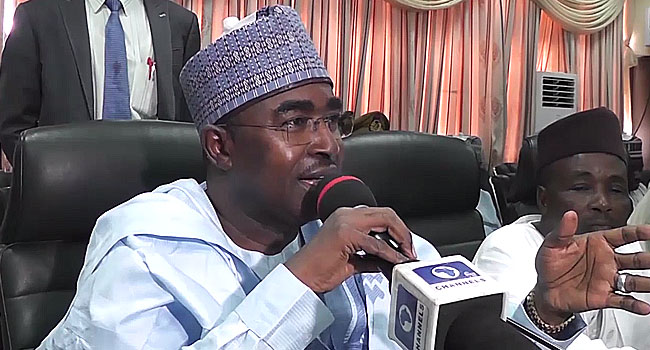 The Chairman, Presidential Advisory Committee on the Elimination of Drug Abuse in Nigeria, (PACEDA), General Buba Marwa Rtd. has called for concerted effort and swift action in combating drug abuse in Nigeria.
Gen Marwa made the call during a courtesy visit to the Acting Governor of Adamawa state, Martins Babale in Yola the Adamawa state capital as part of a nationwide advocacy against drug abuse.
READ ALSO: 'Drug Trafficking': Buhari Directs AGF To Take Action Over Detained Student In Saudi Arabia
He stated that statistics has shown the prevalence of drug abuse in the country and President Muhammadu Buhari has asked that necessary recommendations should be made to tackle the scourge.
"It was discovered that in Nigeria between the ages of 15-64, about 15 million use drugs.
"In terms of prevalence according to Geo-political zones; it turns out that the Southwest is about 22% as far as drugs use is concerned, followed by the South south which is about 17 percent.
"President Muhammadu Buhari said that we should tackle the issue of drug abuse directly, by setting up this committee to bring recommendations on the best and urgent steps that should be taken."
The chairman also highlighted the fact that the prevalence in the North is linked to the increased number of out of school children.
He laments the appalling situation of out of school children in the country and that the case of out of school children must also be addressed to stem the tide of drug usage in the country.
"The Almajiri syndrome must be improved upon and unless it is tackled and get them to combine both the religious and Western education, the north will continue to be backwards.
"There are about 13 million out of school children in Nigeria and 10 million of them are Almajiris."