Buhari Cannot Approve State Policing By Fiat – Falana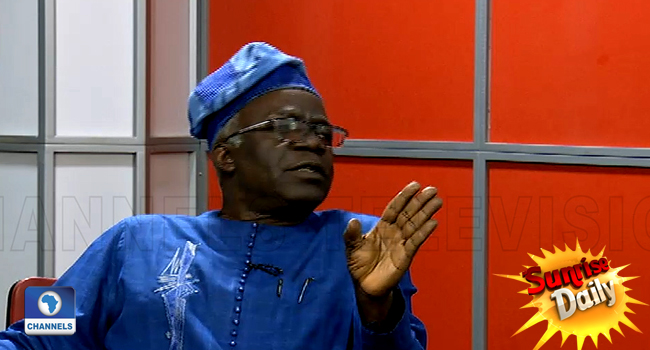 Human rights lawyer and Senior Advocate of Nigeria, Mr. Femi Falana, has said that President Buhari cannot approve state policing by his own decree.
Mr Falana who was a guest on Channels Television's Sunrise Daily on Thursday stressed that state policing is a constitutional issue.
Falana said: "The president cannot, by fiat, approve state police. It is a constitutional matter. A bill has to go to the National Assembly and the bill can originate from either of the two houses.
"And we have made this point repeatedly, for governors who are asking for state police it's not to appeal to the president, but to mobilize the national assembly members to amend the constitution.
"We have had about four amendments of the constitution and this matter has never agitated the minds of our legislators.
READ ALSO: SARS Reform: NHRC Should Not Have Recommended Dismissal Of Police Officers Aghanya
"Whether the president approves it or not, it has to go to the national assembly and of course, if the NASS endorses it, it has to have the concurrence of at least two-thirds majority of the houses f assembly in the country".
The rights activist went on to state that pending when state policing can be established, governors must share police powers with the president.
"There is a history behind state police when the 1979 constitution was being put together, it was felt by all members of the ruling class that we didn't need state police owing to the experience of the first republic because of the abuse. But since then, the NPF which is the only one allowed by law has been grossly abused, so that argument is no longer there.
"What is therefore important is pending the establishment of state police, our governors have to share police powers with the president as stipulated by the constitution. We do not have a Federal Government Police Force, we have the Nigeria Police Force which have been administered, organized and supervised by the Nigeria Police Council.
"The council has the president as the chairman, IG, Chairman of the police service commission and the 36 state governors; this is a body which the 36 state governors constitute the majority, but that body never meets, they meet because the constitution stipulates it," Falana said.