Nigeria is marking the first celebration of Democracy Day on June 12 today, and the Federal Government is marking the day with a ceremony at the Eagle Square in the nation's capital.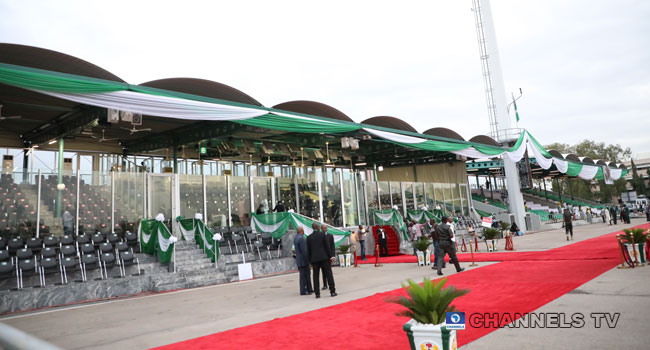 The ceremony, which will feature a colorful parade, will be attended by President Muhammadu Buhari, Vice President Yemi Osinbajo, leaders of the National Assembly, foreign leaders and diplomats.
Today's Democracy Day has the added significance of marking 20 years after the return to civil rule in Nigeria.
For 18 years, starting in the year 2000, Nigeria celebrated Democracy Day on May 29, which was the day the military handed power back to civilians in 1999 after almost 16 years in power.
However, in June 2018 after the Federal Government posthumously honoured the late Chief MKO Abiola, the presumed winner of the annulled June 12, 1993, Presidential election, with the title of GCFR, the process to make June 12 Democracy Day started.
That process was concluded on Monday, June 10 when President Buhari signed the Public Holiday (Amendment) Bill into law.
The new law accommodates June 12 as a public holiday in Nigeria, replacing May 29, which will now only be marked as a handover/inauguration of new governments in the country.
See More Photos Below.