Third Republic Legislators At Eagle Square: We Are Victims Of June 12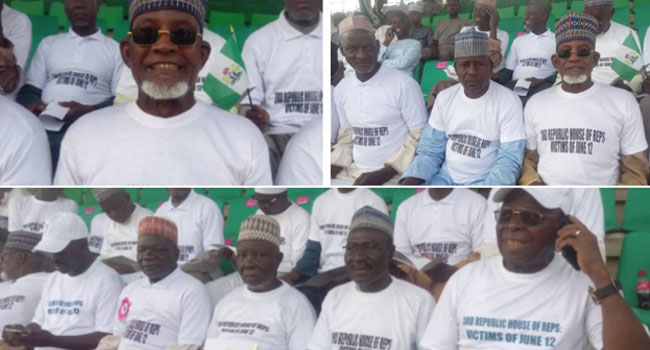 A group of third republic legislators has said that they are the true victims of June 12.
The group of legislators made this claim on Wednesday at the Eagles Square where Democracy Day activities are slated to take place.
They argue that they have not been compensated and have lost about 145 of their members over the years.
READ ALSO: Democracy Day: Nigeria Celebrates 20 Years Of Uninterrupted Civil Rule
Recall that in 1992, both the bicameral legislative elections and the presidential election were annulled by the then Head of State, General Ibrahim Babangida.
Babangida went on to postpone the polls, however, the military leader annulled the results again, claiming that there was a high level of irregularity within the electoral process.