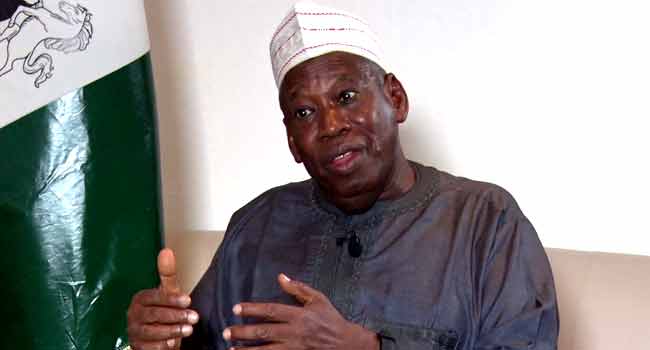 Governor Abdullahi Ganduje of Kano State has revealed plans to establish a Ministry for Religious Affairs to effectively address issues bordering on Islamic practices and injunctions.
Ganduje gave the hint at a special prayer session for peace and security of the state and the nation in general, held at Africa House, Government House in Kano on Sunday.
The Governor added that proper utilisation and distribution of Zakkat, effective management of other Islamic agencies like Hisbah Board, Zakkat and Khubsi Commission, Shariah Commission and others would be treated most effectively and efficiently.
"I said it times without number, that we must bring sanity into the management and operations of Kano State Hisbah Board. With this new ministry of religious affairs, the Hisbah Board will be put for better performance."
READ ALSO: My Role In Abachas Government Was For National Interest, Says Kingibe
The proposed ministry, would among other things, serve as a bridge between people of different tribes and religious beliefs, with the view to cementing relationships between people for a more peaceful and prosperous society.
He stressed that issues of street begging will be treated as a fundamental area of concern by the new ministry.
"We should come up with new strategies to take care of how we treat our children, in an Islamic way, while sending them to Qura'anic schools to study the Holy Qur'an."