CBN Tackles Abuse Of Naira Notes In Imo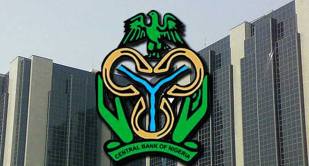 The Central Bank of Nigeria (CBN) has continued its fight against the abuse of Naira notes either by spraying at events, trampling on or squeezing.
The CBNs Director of Corporate Communications Department, Isaac Okorafor, reiterated that it would clampdown on any person or group culpable of such acts.
He said this at an interactive enlightenment session with stakeholders in Owerri, the Imo State on Monday.
According to him, the currency note is a symbol of the nations sovereignty and under the CBN Act, the abuse of the Naira note is an offence punishable by law.
He further stated that anyone caught in the act will either go to jail or pay the necessary fine according to the law.
Beyond the abuse of Naira notes, he said Nigerians can now go to their different banks to exchange any old currencies with new ones following a directive given to all banks in the country to bring back to the CBN all mutilated naira notes for new notes within a period of three months.