Almajiri Ban: We Have To Fix Unemployment, Says APC Ex-Lawmaker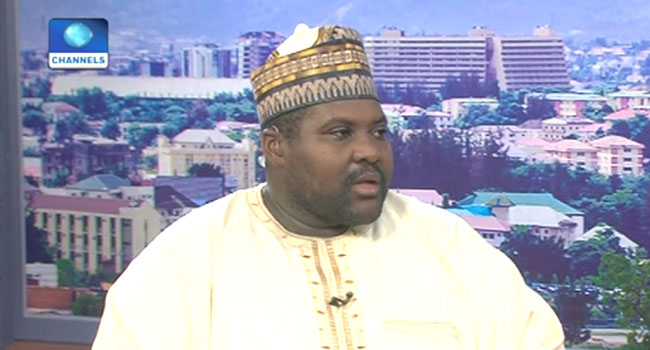 A member of All Progressives Congress (APC), Abdullahi Abdulkadir, has reacted to the planned abolition of the Almajiri system of education, calling on the Federal Government to address the unemployment problem.
Appearing as a guest on Channels Television's Sunrise Daily on Tuesday, the former lawmaker said that if the unemployment issue is addressed, the security challenges facing the nation can be reduced.
He also wants education to be a priority for the current administration in order to ensure that the citizens are effectively enlightened.
"Certainly, in any country where education is not gotten right, we are bound to be faced with problems one of which could be insecurity and general social instability.
"And the more we have educated people, the better for us not only in stabilising the security of a country but also in making progress in the lives of the people.
"Education is one of the problems, we have to get it right. We also have to fix the problem of unemployment. Unemployment, proving jobs is not only for the educated people," he said.
READ ALSO: Security: Lagos Ex-CP Owoseni Advocates More Funding For Police
Abdulkadir who is also a former Deputy Majority Leader of the Bauchi State House of Assembly also called for the expansion informal sector of the economy
Specifically, he wants the government to strengthen the Small and Medium Scale Enterprises, that will engage many of the nation's youths.
Similarly, a former Minority Whip in the House of Representatives, Umar Barde, decried the non-execution of budgetary allocation on the part of the executive.
While noting that the National Assembly has played its role of passing the nation's budget, he believes the slow implementation has led to some economic problems among which is the Almajiri.
"If you look at the insecurity, what the National Assembly has been able to do all this while, we have been trying to provide money in defence, in terms of budgetary allocation.
"Most times, if you go to the Ministries, they will tell you money has not been released. When it comes to execution (of the budget), there is a problem. I have never seen a problem when the National Assembly refuses to allocate money for strategic needs."
He, however, called on President Muhammadu Buhari to rejig his subordinates for effective delivery to the benefit of Nigerians.
Both comments come a few days after the National Economic Council disclosed that some groups like the Almajiri groups would be proscribed by the Federal Government.