Rape Allegations: COZA Cancels Special Annual Programme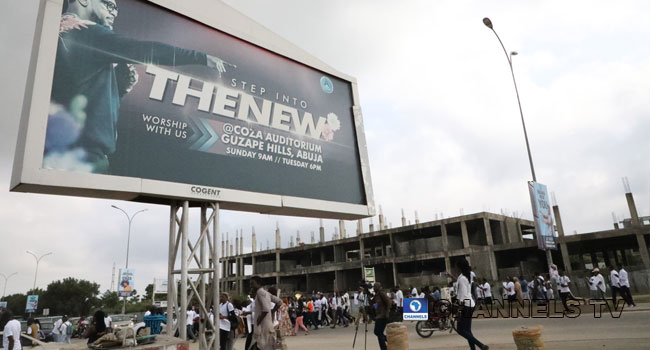 Commonwealth of Zion Assembly (COZA) has cancelled its yearly special programme "Seven Days of Glory", scheduled to hold from July 1-7, 2019.
Senior Pastor, Abiodun Fatoyinbo, made the announcement to members on Sunday during church service.
The special programme COZA7DG, usually have several international pastors attended, and this edition is meant to host Pastor John Hannah, Pastor Korede Komaiya and Prophet Gideon Danso.
RELATED: Rape Allegation: Celebrities Back Busola Dakolo, COZA Pastor Reacts
Protest At COZA Over Rape Allegation Against Pastor Fatoyinbo
Fatoyinbo revealed that the cancellation followed consultation with his spiritual leaders and church elders who asked him not to put the special guests through the risk of protests amid allegations of rape against him.
He added that his "elders" were handling the situation and he expressed sadness at the huge deployment of security agents in the church.
Busola Dakolo, photographer and wife of musician Timi Dakolo had accused Pastor Abiodun Fatoyinbo, of rape in an interview with Y!Naija on Friday.
Mrs Dakolo said that Fatoyinbo did the act when she was 16 years old at her parents' home.
The allegation sparked social media storm, with thousands sharing their views on the matter, while several celebrities expressed their support for her and called for an investigation into the matter.
The COZA senior pastor has denied the rape allegations.