PDP Board Of Trustees Chairman Supports Elumele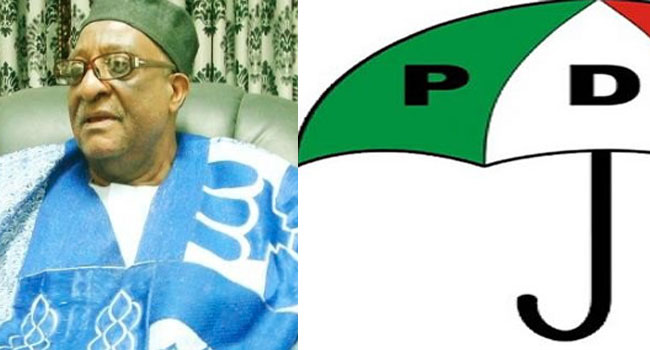 Chairman of the Board of Trustees of the People's Democratic Party, Walid Jibrin has expressed his support for the newly announced minority leader of the House of Representatives, Rep. Ndudi Elumelu.
Mr Jibrin, who was speaking when Elumelu paid him a visit at his home in the company of other lawmakers, assured him of the support of the Board.
The speaker of the House of Representatives, hon. Femi Gbajabiamila, had announced rep. Ndudi Elumelu as minority leader, ignoring a list from the PDP in which Kingsley Chinda was nominated.
He rather chose to use another list submitted by lawmakers from all the other opposition parties in the House.
Read Also: Rowdy Session In House Of Reps As Gbajabiamila Announces Elumelu As Minority Leader
Subsequently, Ndudi Elumelu was announced as the Minority Leader – a situation that led to a rowdy session as some aggrieved lawmakers attempted to take the maze.
They said they would not accept a situation where the majority in the House will impose a minority leader on members.
Jibrin, however, says the process which led to the emergence of the new minority leader was in order.