Nasarawa Gov Decries Rate Of Cyber-Crimes, Promises Youths ICT Jobs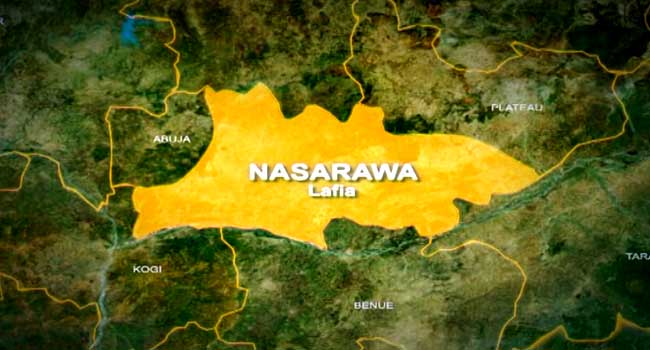 Nasarawa State Government has decried the rate of cyber-crimes among young people.
The State Governor, Abdullahi Sule, therefore, pledged to provide job opportunities for the youths in the state through the Information Communication Technology (ICT) sector.
Sule stated this on Thursday during the Consumer Outreach Programme organised by the  Consumer Affairs Bureau of the  Nigerian Communications Commission, NCC held in Lafia, the Nasarawa State Capital.
Stressing the importance of ICT to the growth and development of the society, the governor revealed the state government's resolve to establish ICT hubs that will enhance the knowledge of youths in the sector as ICT remains the trend globally.
Represented by his Senior Special Assistant, Nasarawa State Abuja Liaison Office, John Thomas, Sule decried the growing trend of internet fraud and the need for caution from concerned parties, just as he urged regulatory authorities to adopt modalities that will put an end to the trend.
The governor also called on the telecom service providers to ensure full telecom coverage across the state in order to ensure that the industrial revolution is fully achieved in the state.
The Director Consumer Affairs Bureau, NCC, Felicia Onwuebuchulam also at the event noted that the programme was organised to reach out to telecom consumers and operators to underscore the problem in the sector as it seeks to inform and educate the consumers on the best way to overcome the challenges they often encounter.
"It is our belief at the NCC that one of the most effective ways to protect telecom consumers from the effects of cybercrimes is through continuous consumer education and awareness," she said.
Felicia added that the commission deemed it necessary to organise such fora across the country so as to enhance its regulatory framework as well as further educate the people on the growing effect of cybercrime in the society and how to curb the system.
Deputy Director, Consumer Affairs Bureau, Ismail Adedigba said realising the liberation of the telecoms industry has led to increasing the usage of internet-based solutions and services.
According to him, the NCC has initiated a process to establish an Internet Industry Code of Practice for internet service providers in the country.
He emphasised that telecom consumers must play their roles in minimising the effect of cybercrime by availing themselves for such educative and informative meetings as the outreach programme.