TRENDING: Hilarious Reactions Trail Petition For Big Brother Naija Show Ban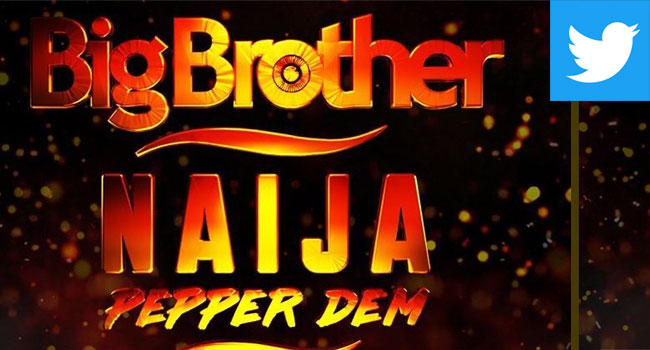 Social media users on Friday reacted to the call by the Muslim Rights Concern (MURIC) to ban reality television show, Big Brother Naija (BBN).
The Muslim body had written a petition to President Muhammadu Buhari calling on him to ensure that the Federal Government stops the airing of the television show.
MURIC Director, Professor Ishaq Akintola in the petition labeled the show as 'immoral, dangerous and bohemian'
They also wondered why the Ministry of Information and Culture and the National Orientation Agency are doing nothing over the show.
This petition sparked a reaction from social media users who took to Twitter to express disapproval. Many using the hashtag #BBNaija #MURIC laughed at the petition noting that the Television show is rated 18 and energy should be channeled to tackling major challenges confronting Nigeria.
Read tweets below…
MURIC: Big Brother Naija should be banned.#BBNaija fans:pic.twitter.com/bklmCWohNC

— Slay Papa 🍒🍷 a.k.a Mr. Skye 🙄 (@TweetAtAustin) July 12, 2019
Wow! MURIC tells President Buhari to Stop #BBNaija2019 🤦‍♂️

What's are your views on #BBNaija? pic.twitter.com/CEWmIIuTsZ

— TalkativeNaijaNG (@Talkative9jaNG) July 12, 2019
MURIC knows more about #BBNaija than even me wet dey watch am, see hypocrisy pic.twitter.com/nUxsfYwFiT

— datfatniggur (@YankeeOnline) July 12, 2019
MURIC wants BUHARI to ban a TV show (BBN) that makes Nigerians forgot about the bad economy. #BBNaija pic.twitter.com/evNf4mt8XU

— Local Black Man ⚪ (@thelifeof_real) July 12, 2019
There are over 5 million out of school kids in Northern Nigeria.
Music:🙊🙊

Herdsmen crisis claimed an estimated 300,000 lives since 2018
Muric: 🙊🙊

Culture-backed child marriages are happening in Northern Nigeria
Muric: 🙊🙊#BBNaija airs
Muric 👇 pic.twitter.com/XJlUu8PGcI

— Naija Class Captain (@NaijaClassCapt) July 12, 2019
People that are proud of watching BBNaija can only write tweets about it. But MURIC watched enough to write a 4 page essay cos they hate it.

OK😂😂 pic.twitter.com/nqM8gqvZny

— Marvin the Android… For now. (@Boboye_Ak) July 12, 2019
I think MURIC has a point in saying #BBNaija should be banned. This is an issue of National emergency if you ask me.#BBNaija is not only distracting us from tackling Fulani herdsmen and corruption in Nigeria, it also infringes on the Religious right of some peace-loving Muslims

— Kelvin Odanz (@MrOdanz) July 12, 2019
Hunger, depression, child bride, poor economy are the major challenges in the country. This is what energy should rather be channeled and put a stop to. This is the point raised by other social media users. They opined that the reality Television show is source of entertainment and fun to watch.
Read more tweets below…
Dear MURIC more Nigerians die from hunger and depression and many more have no access to tv talk more of cable tv. Direct this energy at pressuring this government to make good policies that will have positive impact on the people. #BBNaija2019 is the least of our problems https://t.co/obRlDos97N

— Udo Akpu Enyi (@buzuzu7) July 12, 2019
I'm not really a big fan of BBN but MURIC calling on Buhari to ban the TV show is another example of misplaced priorities.#BBNaijia
— Local Black Man ⚪ (@thelifeof_real) July 12, 2019

The superiority complex a certain religion feels in this Nigeria is what is holding them back from actually developing, of all things MURIC sees to petition Buhari about, its #BBNaija not the number of kids out of school in Nigeria.

— Baba Folarin. (@that_ijebubaddo) July 12, 2019
MURIC I've not seen you guys cry out against Muslim clerics that rape girls, yet it's BBNaija that's ur headache..You think Nigeria belongs to you 😡the show is rated 18 and let me remind you there's parental control on DSTV ..stop making noise Falz is still waiting 4u in court

— I.G: Fikky_Pearl (@fikkypearl) July 12, 2019
My television my business!
My data my business!
My dstv subscription my business!
My time my business!

Calling on Mr president to put an end to one of my preferred choice of fun, smile & happiness is abusing my emotions! Tell your MCM "MURIC & his followers" to back off #BBNaija pic.twitter.com/T4GnOJtiAs

— Chineze (Ex Mrs Walcott 😢 Ozil's bae💖 (@Amchizzy) July 12, 2019
Big Brother Naija television show is rated 18. The season four of the show which is tagged Pepper Dem started airing on July 1 with 21 housemates who will be battling for the grand prize of N60million in 99 days.