Ortom Orders LG Chairmen To Fully Immunize Children In Benue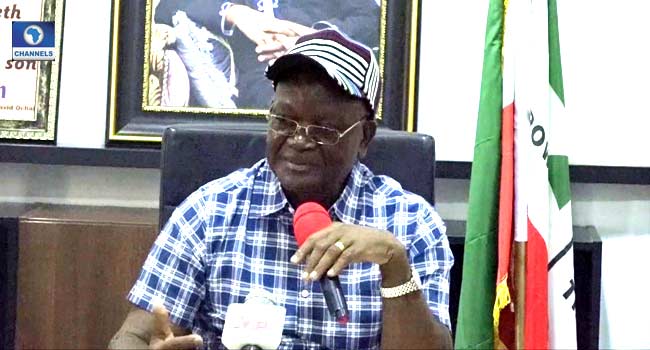 The Benue state governor, Samuel Ortom has directed the twenty-three local government chairmen to immediately flag off the full and comprehensive immunization plus coverage for children across the state.
Governor Ortom gave this directive on Friday while flagging of the immunization plus day in Okpowu local government, following the release of a N100 million naira counterpart funding to the basic healthcare provision programme.
Children under the age of one, along with their parents defied the heavy rain fall on Friday to show up for the last immunization plus day for 2019.
The team led by the primary health care development agency and the senator representing Benue south, Senator Abba Moro, commends government efforts at ensuring basic health coverage in the state.
After immunising the children in a symbolic ceremony, the governor mandate all council chairman to ensure comprehensive coverage to avoid outbreak of child killer disease.
The governor visits Aukpe, a Catholic pilgrim's site to inspect ongoing school and water projects which contract were awarded by his administration with a pledge to rehabilitate all dilapidated structures.
Mister Ortom also visits the family house of Late Miss Ochanya Ogbanje at Ogene Amejo who died in 2018 due to rape complications, with a promise to rehabilitate the public school and immortalize her by renaming the school after Ochanya.