EFCC Charge Atiku's Lawyer With Money Laundering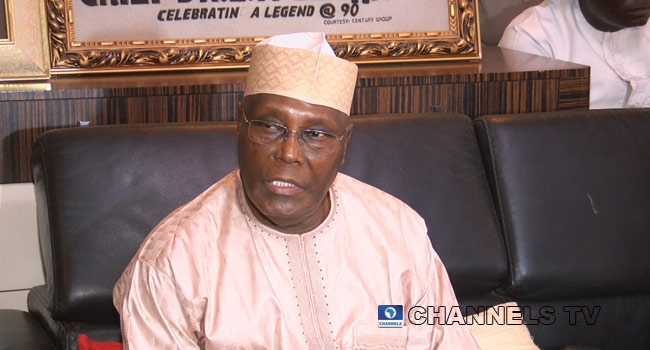 The Economic and Financial Crimes Commission (EFCC) has charged the lawyer to the presidential candidate of the Peoples Democratic Party (PDP), Atiku Abubakar with money laundering.
Legal advisor Uyi Giwa Osagie is accused of handling $2 million (1.8 million euros) without going through a "financial institution", claims the EFCC.
Osagie was first detained in February after his house was raided in Lagos but released from custody several weeks later.
READ ALSO: Court Grants Maurice Iwu N1bn Bail
Boladale Adekoya, a spokesman for Abubakar's campaign accused anti-corruption investigators of being "more dedicated to partisanship than rule of law".
"They are clearly acting on behalf of a higher authority," he told newsmen.
Atiku's son-in-law was also detained in the wake of the election as part of a money laundering probe, but has yet to face charges.
Buhari swept to power in 2015 on a pledge to fight the rampant graft in Nigeria — but critics accused the President of using the crackdown to go after his opponents during his first term.
Several people close to Atiku have been targeted by the anti-graft agency since the 2019 vote, in what supporters of the opposition party have described as a witch hunt.